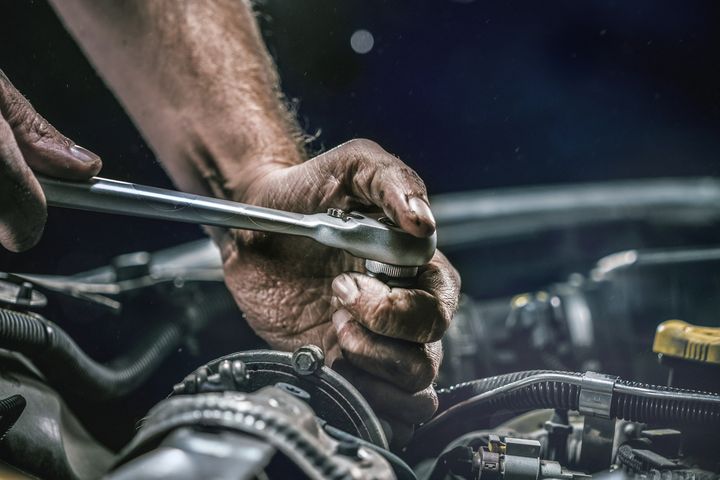 Has your vehicle ever needed routine, or preventative maintenance? Or, has your car ever needed a repair or service? This is normal. Eventually, we will all need to arrange for vehicle repairs, maintenance, or related services at some point in time.
No matter the make or model of your car, it is crucial to understand that all cars consist of similar core components and require consistent repairs, replacements, and maintenance. Additionally, preventive maintenance, is key in preventing potential future issues and extending the life of your vehicle.
From the front bumper to the tail light, Rivers Edge Services in Prince George, BC, is equipped to provide advanced inspections and comprehensive repairs for your vehicle. Although our repair shop specializes in Automotive Repair and Brake Repair, our team of skilled technicians possesses extensive knowledge in all aspects of vehicle services and repairs.
Vehicle Service and Longevity: Why Maintenance Matters
Regular vehicle maintenance and services, as suggested by your manufacturer, are vital for several reasons:
Safety: Your vehicle must meet both the safety standards outlined by the manufacturer as well as your local, municipal, and state laws. Overlooking minor issues and postponing necessary repairs can compromise your safety and that of other passengers. For instance, a defective headlight, worn tires, or overly worn brake pads not only endanger you and others, but also increases the likelihood of traffic fines due to non-compliance with vehicle laws.
Cost-Efficient: Preventive action and timely resolutions can help keep vehicle maintenance affordable. Minor issues, if neglected, can escalate into larger complications. For example, a minor coolant leak if not addressed, could lead to driving without coolant, overheating, and needing a full engine repair. Regular vehicle servicing can minimize your long-term costs and lengthen the lifespan of your vehicle.
Environmental Impact: Problems that impair the fuel economy of your car, such as internal emission control issues, fuel system defects, or exhaust issues, can lead to lower mileage and a higher carbon footprint. Regularly scheduled maintenance and promptly addressing any arising issues can ensure your vehicle's efficient operation and minimize its environmental impact.
What are the Most Common Auto Services for Your Vehicle?
Air Filter Replacement: Your car's air filter cleans the air entering the engine, which combines with fuel to ensure smooth car operations. Over time, the air filter can get clogged with debris, dust, and dirt, obstructing airflow and affecting the engine's combustion rate. We recommend replacing your air filters as instructed by your car's manufacturer. Rivers Edge Services provides filter replacements and heating and air conditioning repairs for a wide range of makes and models.
Brake Repairs and Maintenance: Functioning brakes are essential for ensuring your safety on the road. The expected brake replacement interval varies for most vehicles, but the actual frequency depends on factors like the materials your brake pads are made of, driving habits, location, and vehicle condition. For best practices, we recommend having your brakes inspected by a professional auto technician at Rivers Edge Services on a regular basis.
Oil Change: The need for oil changes depends on your vehicle's make, model, condition, and the manufacturer's guidelines. Routine oil changes maintain clean oil, which reduces friction, and regulates engine temperature, which supports fuel efficiency and the proper operation of engine parts. Rivers Edge Services is your local auto repair shop, known for performing speedy, reliable, and convenient oil changes, as well as other types of maintenance services.
Rivers Edge Services Your Local, One-Stop Auto Service
Located in Prince George, BC, Rivers Edge Services is recognized as your reliable, local automotive service center. Ever since our inception in 1993, we've been delivering comprehensive auto repair services to clients throughout Fraser-Fort George Area and its neighboring regions.
Leveraging our long-standing experience, excellent craftsmanship, and exceptional customer experience, we are proud to provide reliable, dealership-quality services all at cost-effective rates. Please feel free to reach us at 250-562-5999 to schedule your appointment or visit our facility at your convenience!